Why is Plaza de España, in Madrid, so windy?
In the city of Madrid two iconic building share a corner of Plaza de España (Spanish Square). A walk around this historic site will easily revel itself to be a windy experience. To find out why, we modeled the local architecture and performing a wind simulation.
To understand how Torre de Madrid (Madrid Tower) and Edificio España (Spain Building) influence the pedestrian comfort on ground level, we performed a wind simulation with Ingrid Cloud.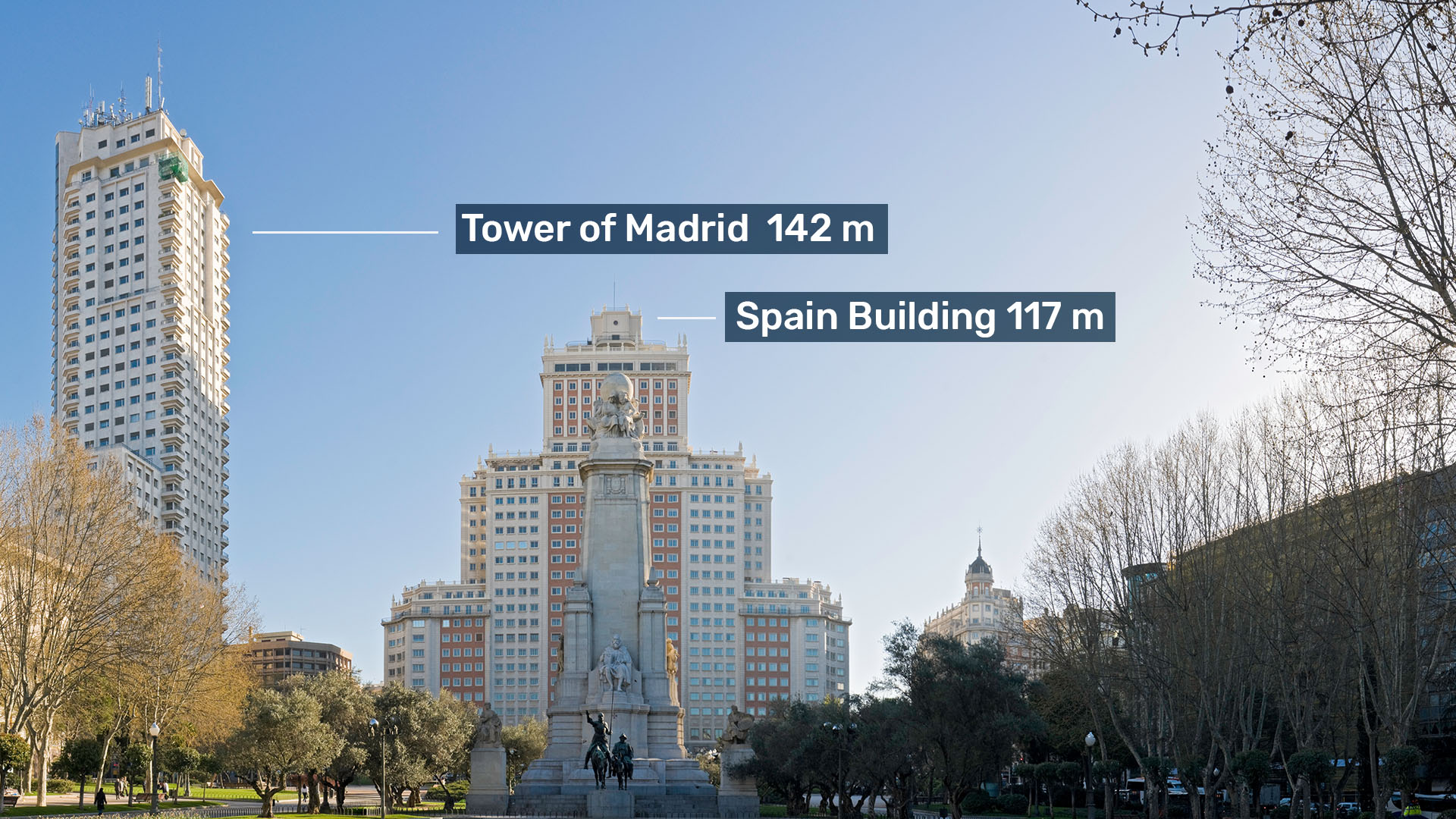 The results show that the wind speed accelerates the most right in from of the 2 buildings (red color), the structures squeeze the wind towards ground level creating a windy experience for pedestrians.
This is Pedestrian Wind Comfort!
Wind simulations are a reliable tool for architects, engineers and designers to plan urban developments in harmony with the wind. Wind Comfort analysis consider local weather data, numerical simulations to predicts air flow behavior and image generations to analyze the result. Learn more about Wind Comfort Simulations here.